How to Get Rid of Chest Congestion
Chest congestion occurs with different underlying causes related to respiratory diseases. Most often it has been seen with cold cough, infection in upper respiratory tract, allergic conditions, and smoking.

Image 1: Chest congestion and remedies
Even with GI tract disturbance like GERD and cardiovascular problem like hypertension also provide chest congestion like symptoms.
Treatment
According to underlying causes treatment is provided to control the chest congestion which includes:
Pharmacological
Antibiotics such as amoxicillin, azithromycin, clarithromycin, doxycycline etc. are a more preferable choice.
Anti-inflammatory Non-steroidal anti-inflammatory drugs such as aspirin are available in the market as OTC products. But in severe cases, the condition may treat with steroidal drugs, as they mainly beneficial for increasing the airway calibre and decrease the severity of symptoms.
Mucolytic agents are also prescribed, as they are capable to liquefy mucus and enhance excretion of mucous.
Decongestants help to open the clogging of the nasal pathway and increase the mucosal secretion. Phenylephrine and oxymetazoline is used as decongestant.
Home Remedies for Chest Congestion
Other than these, following are some general therapies which help to rid of chest congestion related to respiratory system disorder:
Increased water intake
Water helps to hydrate internal system and prevent thickening of the mucus. Preferably lukewarm water intake maintains the fluidity of the mucous, specifically in case of cold and cough. Liquidation of mucous helps to easy removal of mucous from respiratory tract.
Steam inhalation
Steam inhalation is an effective way to liquidation of mucous which stuck in the chest cavity. For this take steam inhaler and filled water and put on the switch. Warm stem should take via the nasal route. For soothing effect, add some menthol in water and inhale the steam.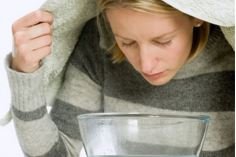 Image 2: steam inhalation for chest congestion
Black Seeds and Mustard Oil Massage
One of the most significant actions of black seed is against dust allergens. The anti-histaminic property provides these beneficial effects. Black seeds stabilize the mast cells and regulate the secretion of histamine (allergy-mediating substance) and it also blocks the histamine receptors. This can manage the associated symptoms like sneezing, coughing, blocked nose, runny nose, itchy nose, and bronchial inflammation. Apart from childhood allergic diseases like childhood asthma, it is also beneficial for allergic rhinitis. For application, boil black seeds with mustard oil for a few minutes, and then massage the warm oil in chest, nose and back. For effective result, it is recommended to prepare this freshly.
Hot Herbal Tea
Green tea helps to stabilize the mast cell as it contains high amount of quercetin (a type of flavonol). It controls the histamine release by stabilizing the mast cells and act as an anti- allergic. Drinking as well as inhalation of herbal tea preparation also gives symptomatic relieve from chest congestion.
For preparation of herbal tea, add green tea and peppermint leaves with water and boil for 10 minutes. Then take this preparation in a Neti pot and inhale the vapor, which will definitely liquefy the congested mucus and easily excrete them and help to clear the mucosal congestion.
Vitamin C Rich Food Items
All the citrus fruits including lemon, orange are the prime source of vitamin C, which give prevention against congestion of the chest due to mucus accumulation and also boosts the immunity. Essential oils present in the lemon are beneficial to control the seasonal asthma attacks.
The symptoms associated with allergy can be eradicated by inhaling the essential oils of peppermint, eucalyptus and lemon.
Garlic Juice with Honey
Garlic can block the histamine receptors and it also reduces the secretion of histamine from mast cells. Garlic has a natural antibiotic property which helps in cold and cough.
References
Cold, Flu, & Cough Health Center; Cough Relief: How to Lose a Bad Cough at http://www.webmd.com/cold-and-flu/features/cough-relief-how-lose-bad-cough?page=2
http://www.livestrong.com/article/262246-how-to-naturally-get-rid-of-chest-congestion/
Get rid of chest congestion at http://www.getridofthings.com/health/symptoms/get-rid-of-chest-congestion/
How to Get Immediate Chest Congestion Relief at http://www.chestcongestionrelief.com/